Asics is probably the most well-known and widely used athletic shoes available on the market. Like any running shoe brand they always innovate to maintain that market prime position. Asics currently have a wide range of running shoes with diverse designs to try and meet the needs of a wide range of runners. Each of those versions is frequently updated. Asics recently announced a brand new model to the range, the Metarun. Not much was initially known about the footwear, simply a teaser video on the Asics site and a countdown clock ticking down to a release on November 12 2015. Once the clock reached zero a tweet was sent by Asics to a video which unveiled further information and the web page was updated with more on the running shoe. They're definitely declaring that this is their best ever athletic shoe.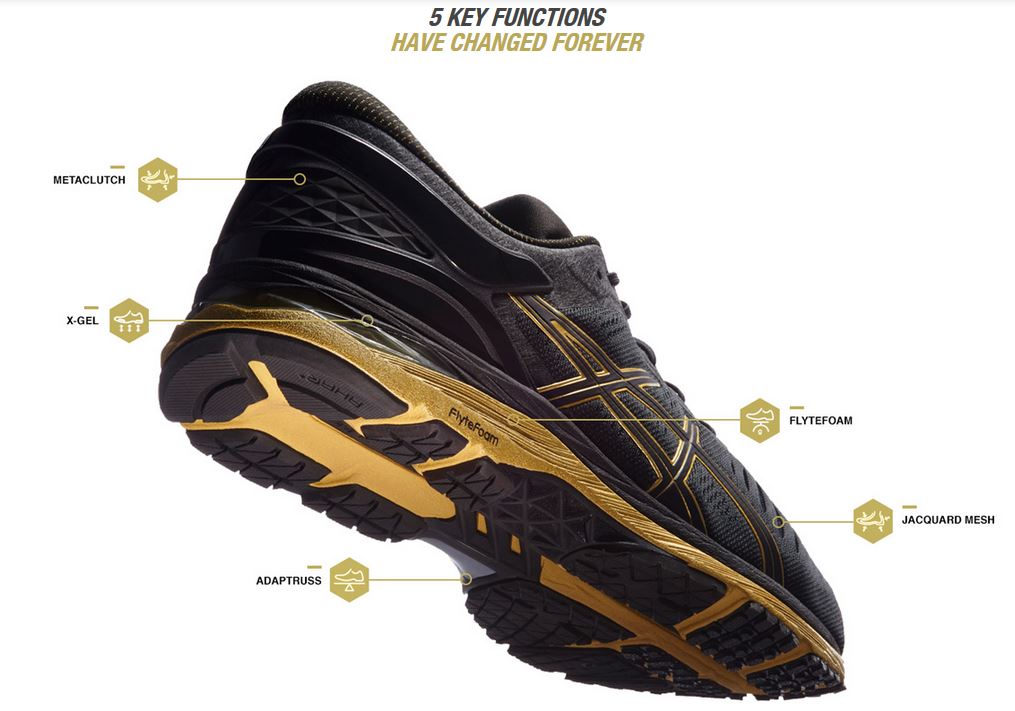 The Metarun goes against the current tendencies of fewer gadgets and features in running shoes, adding several designs which have patents associated with them. The midsole, labeled FlyteFoam, is their lightest and most durable midsole material. Asics discuss "organic fibers" for the highest level of shock absorption. The shoe gets its stability from the patented AdaptTruss which is a carbon reinforced adaptive stability system. The "Sloped DUOMAX" is a dual density midsole which is meant to change easily to dynamic movement of the runner. The upper features a glove-like, one-layer Jacquard Mesh and MetaClutch exoskeleton external heel counter with a built-in memory foam. There is also a X-GEL hybrid high-tech gel in the midsole to aid shock absorption.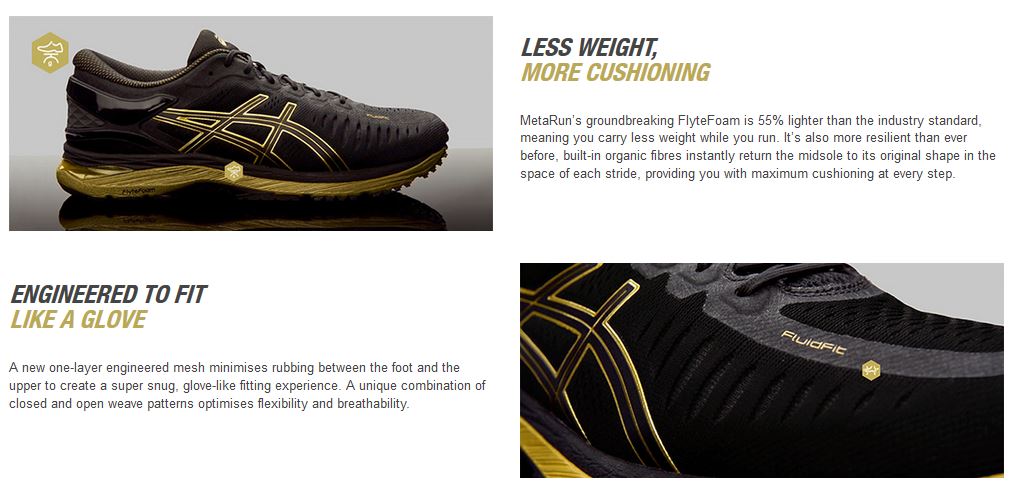 Is it their finest athletic shoe ever? Time will tell. Athletes will vote with their feet once they try out the shoe. There was some discussion in social media prior to the release. These shoes will not be available until late November plus they are going to be high priced and only available in limited release.